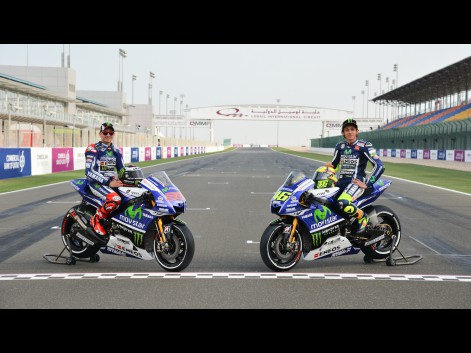 First practice of the season starts in three hours!!! It is going to be a great season this year!Go VR46!
Can't wait until April 13th for the next one!
3/24/14: Follow-up: Fun was had by all! It was just a few of us enjoying some brew, hamburgers, hot dogs, and a very exciting race!! Hopefully Jorge Lorenzo manages to keep the shiny side up next race. It was bummer to see him crash out in the very beginning of the race but what a treat to watch Valentino Rossi come so far from his tenth place start.
Official Results:
COMMERCIAL BANK GRAND PRIX OF QATAR
Doha, Sunday, March 23, 2014